Need To Hire Camera Gear in Beijing? Welcome to Shoot In China, your trusted partner in video production and filming support across the diverse landscapes of China. Since 2012, we've worked closely with our clients, offering a helping hand in turning their creative visions into reality. Our journey started in Shanghai, and over the past decade, we have been dedicated to providing top-notch services.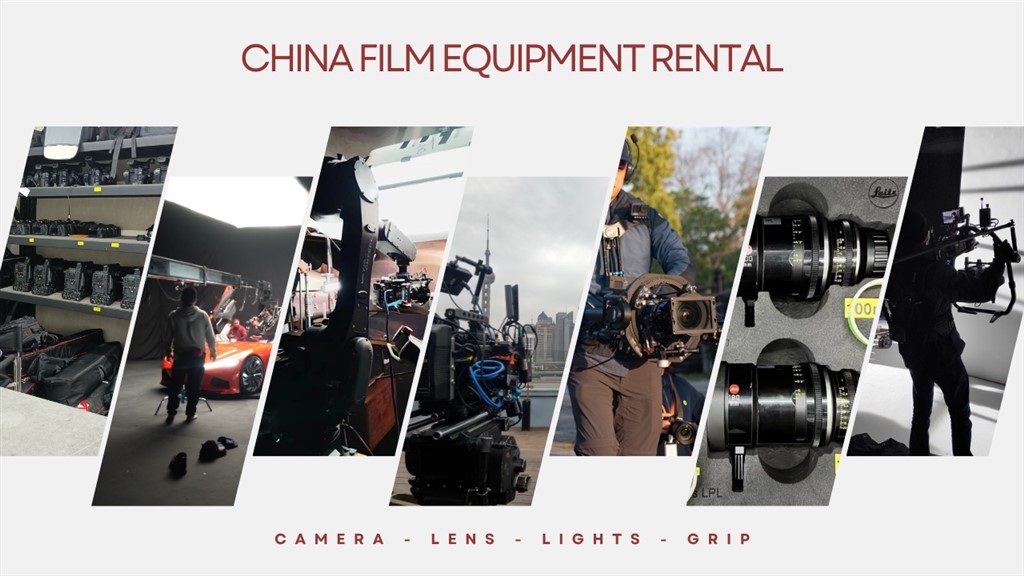 Experience Matters: With over a decade of experience, we have honed our skills in video production and filming support. We understand the intricacies of the industry, and this experience sets us apart as the go-to experts in the field.
Beijing Camera Gear Hire: If you're looking for high-quality camera gear, you've come to the right place. We offer state-of-the-art camera rental services that include Arri, Sony, Canon, Blackmagic, DJI, Zeiss, Leica, and more. From lenses to lighting and grip equipment, we've got you covered.
Film Equipment Rental: Our extensive inventory encompasses all your filming needs. From motion pictures to drones, live broadcasting equipment, and TV production gear, we provide a one-stop solution for all your equipment rental requirements.
Serving Beyond Beijing: While we proudly serve Beijing and offer comprehensive camera gear hire and film equipment rental services in the city, we're not confined by its borders. We extend our services to numerous other Chinese cities. Whether you're in bustling Shanghai, historic Xi'an, or coastal Shenzhen, we're equipped to meet your needs. Our expansive network ensures that we can support your project wherever you choose to film.
Diverse Clients, One Goal: We take pride in our ability to assist a wide range of clients, from Fortune 500 companies to media organizations, sports events, and international brands. Our bilingual and experienced English production team is always ready to collaborate on your next project.
As a team, we believe in the power of video and its ability to transcend boundaries, languages, and cultures. Let us be your partner in creating exceptional content. Reach out to us for all your Beijing camera gear hire and film equipment rental needs, and experience the difference that a decade of experience can make. We look forward to helping you create memorable videos that captivate your audience.