Looking for China Camera Rental? Welcome to Shoot In China, your trusted partner for over a decade in the realm of video production and filming support across China. We've been based in Shanghai since 2012, and our journey is marked by dedication, innovation, and the passion to create exceptional visual content.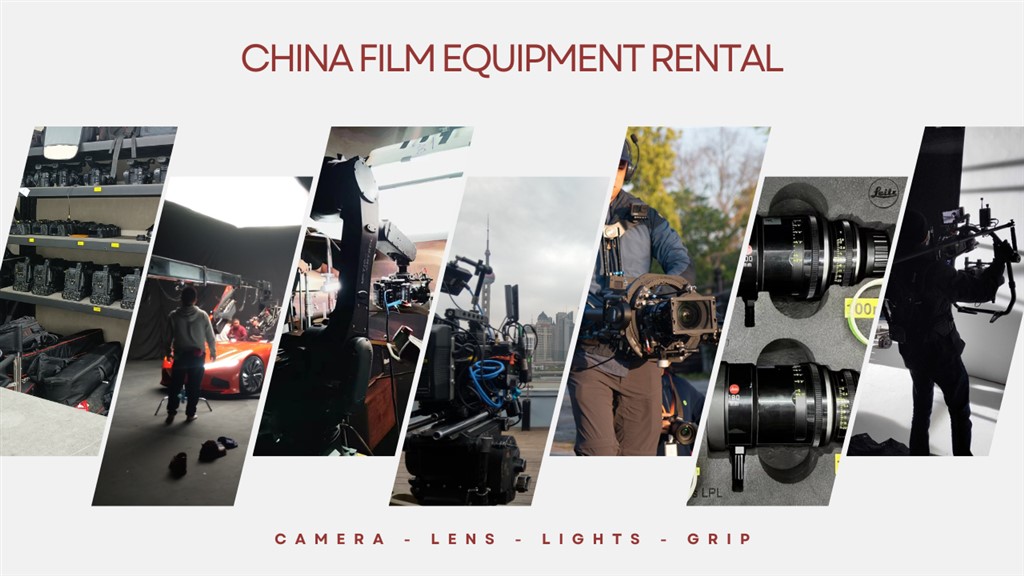 Camera Rental Houses: Your Gateway to Quality Equipment
If you're on the quest for top-tier equipment to elevate your video production, you've landed in the right place. Shoot In China prides itself on being one of the leading Camera Rental Houses in China, offering a wide range of equipment, including camera rentals, lens rentals, lighting, grip, and much more.
Comprehensive Equipment Services
When it comes to quality, we spare no effort. Our inventory boasts a diverse range of equipment, from renowned brands like Arri, Sony, Canon, Blackmagic, DJI, Zeiss, and Leica. Whether you're in need of camera gear, lighting kits, or grip equipment, Shoot In China is your one-stop solution.
Extensive Nationwide Coverage
Our journey began in Shanghai, but our ambition knows no bounds. We have expanded our reach to ensure that every creative visionary in China can access our equipment and support services. Our coverage extends to major cities, ensuring that our services are easily accessible.
Lens to Your Vision
Camera lenses are the heart of capturing your creative vision. At Shoot In China, we offer a wide array of lenses that add depth and character to your storytelling. From the pristine Arri lenses to the cutting-edge Sony and Canon options, our selection is designed to make your narratives come to life.
Lighting and Grip
Don't underestimate the role of lighting and grip in cinematography. Our collection includes state-of-the-art lighting and grip equipment, allowing you to set the perfect mood and tone for your scenes. Explore the latest technology to create visually stunning content with Shoot In China.
Full Support for Your Production
Our commitment to your creative journey goes beyond providing equipment. Our team of experts is ready to guide you through the rental process, ensuring that you have the right tools for your unique project. We strive to make the process as seamless as possible, allowing you to focus on your creative vision.
Trusted by National and International Brands
Since 2012, we've built a reputation as a trusted partner for national and international brands. Fortune 500 companies, media organizations, sports events, and more have found Shoot In China to be the perfect ally for their camera rental needs.
Effortless Rental Process
We believe that renting equipment for your production should be an effortless experience. Shoot In China ensures that our process is straightforward, allowing you to access the equipment you need without hassle.
Embracing Innovative Technology
In the ever-evolving landscape of video production, staying at the forefront of technology is crucial. Our services encompass transcoding, video conversion, subtitling, dubbing, color grading, video effects, rendering, and transcoding. With our innovative offerings, your projects are sure to stand out.
Unlock Your Creative Potential
The right equipment can unlock your creative potential and take your productions to the next level. Whether you're a seasoned professional or just starting, Shoot In China is your trusted partner for camera rentals and equipment services. Explore our vast range of services and experience excellence in every frame.
Join Shoot In China's Community
Are you ready to join the Shoot In China community? Explore our extensive selection of camera rental houses in China and experience a new level of creative freedom. With our dedication to quality, nationwide coverage, and comprehensive services, your creative journey is sure to be extraordinary.